ABOUT US

At Crescendo Music Studios, we aspire to establish and maintain a music learning environment that is caring, vibrant and engaging, and where students will continue to grow and excel. We strive to meet students at "all the crossroads" of their music learning journey from toddlers to seniors and create lifelong learners of music.
Our experience and success has allowed us to purchase and design a state-of-the-art learning center that caters to the growing needs of our instructors, students and families.
Our studio is equipped with 12 spacious teaching rooms and a welcoming reception area that combines an opportunity for impromptu student performances with a family-friendly seating area.
We are conveniently located in Sherwood Park, Alberta directly across from Millennium Place Recreation Center and we are only 10 minutes from Edmonton.
We offer music lessons for all ages in our Sherwood Park studio servicing Sherwood Park, Strathcona County, Fort Saskatchewan and the greater Edmonton area. For directions to the studio, click here: Google Map to Crescendo Music Studios
OUR PHILOSOPHY

For over 15 years, Crescendo Music Studios has been dedicated to providing students with high-quality music instruction. We are founded on the principle that all music learning should include music exploration, performing, theoretical knowledge, ear training, rhythm training and listening exercises where many musical genres are discovered.
We achieve this by integrating a variety of creative teaching tools and techniques to keep our students engaged, and we encourage all students to be "active explorers" of music. Our team of instructors has grown over the years, allowing us to match each student with personalized and relevant music instruction.  
Learning can occur in either a private or group setting, and a variety of music can be explored, from classical to rock, pop and jazz. Students can also expand their musical acumen as they learn everything from the fundamentals of music to performing, songwriting, and even formal composition. All of our programs will include a number of the following musical elements:
* Learning to play and perform effectively with your instrument
* Engaging theory exploration
* Music composition and songwriting experiences
* Learning music through visual arts, movement, colour and shape (especially for younger students)
* Audio and recording experiences
* Audio looping and microphone training
We will match you with a teacher who can bring out the best in you as a student. We offer premium music instruction in-person at 2 locations in Sherwood Park, and online to the world. We are confident you will LOVE your music lessons! Ready to give us a try? We offer a 3 lesson discounted trial package for you or your child to try out lessons with no committment. Ask us about our 3-Lesson Intro Pass today by calling  780-570-5699!
OUR HISTORY
Dean and Leanne Cummings are the owners of Crescendo Music Studios, a family-run business in Sherwood Park for over 15 years.
Crescendo was born from a desire to create an environment where high-quality, holistic music instruction happens every day. It is our goal to ensure that the atmosphere of our music studio is encouraging, energizing and purposeful for our teaching team, our students and our families.
As owners, we value each of our music instructors' unique talents, experience, education, and their ongoing desire to grow in their musicianship and effectiveness as teachers of music.
We utilize the leadership and business management experience we gained in a corporate environment as a lever to strengthen and coach our staff team, continuously improve our operations, mature our organization and, in turn, be the best music school possible for our students and our families. 
PROGRAMS AND PRICING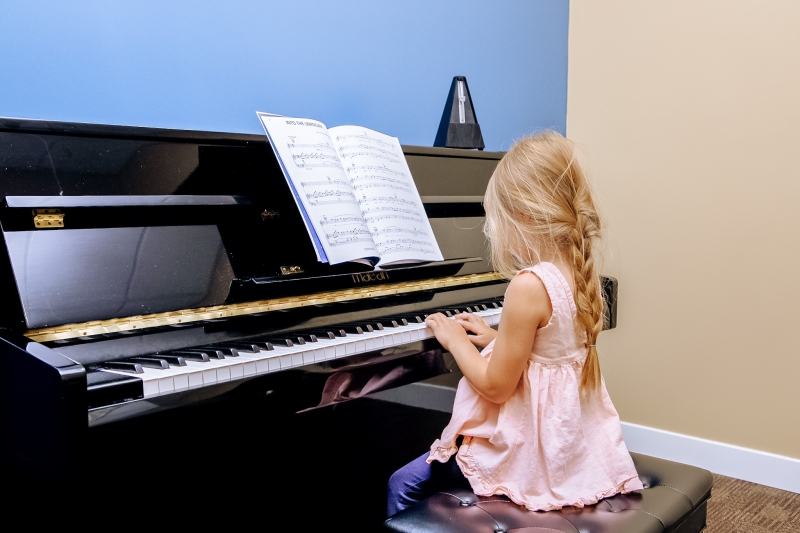 Please click here to view the 2022-2023 Crescendo Price List and Class Schedule for Private Music Lessons and our Group Music Programs.
CONTACT US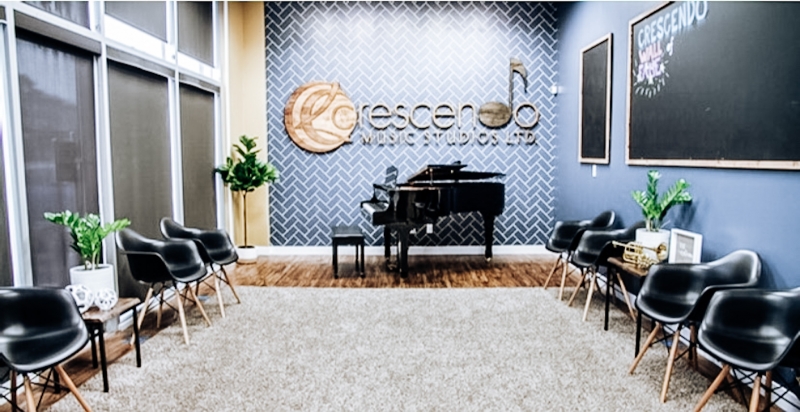 If you are interested in lessons at our studio, we welcome the opportunity to connect with you personally.
We do not offer online registration simply because we would like to have a personalized conversation with you to ensure we match YOU with the right teacher for YOU and YOUR goals!
We offer a wide variety of music programming to meet your needs. Ask us about our 3-lesson trial package for $89. Call us at (780) 570-5699 or email office@crescendomusicstudios.ca for more information.
GIFT CERTIFICATES

Give the gift of music with a Crescendo Music Studios Gift Certificate!
Gift Certificates are available in any denomination and can be used towards lessons, music books or Crescendo Merchandise!
.
SAFE AND SOUND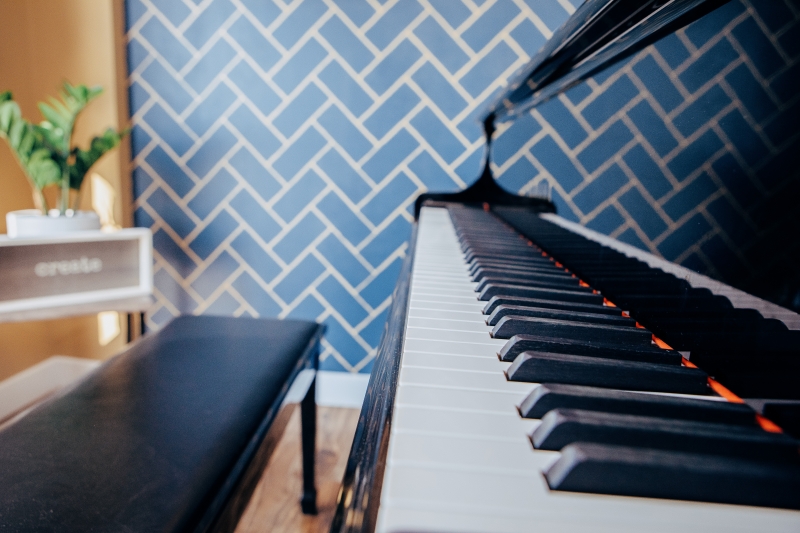 We have continued enhanced sanitization and cleaning processes at Crescendo Music Studios. High touch areas are sanitized throughout the day and as each student leaves lessons. Additionally, we provide:
* Soft and safe hand sanitizer as you enter (used by teachers in rooms as well).
* Socially distanced waiting room with WiFi while waiting
* COVID barriers in all rooms and at reception desks.
* Masks encouraged in reception/common areas and, if requested, in rooms.
* Online music learning options are also available.