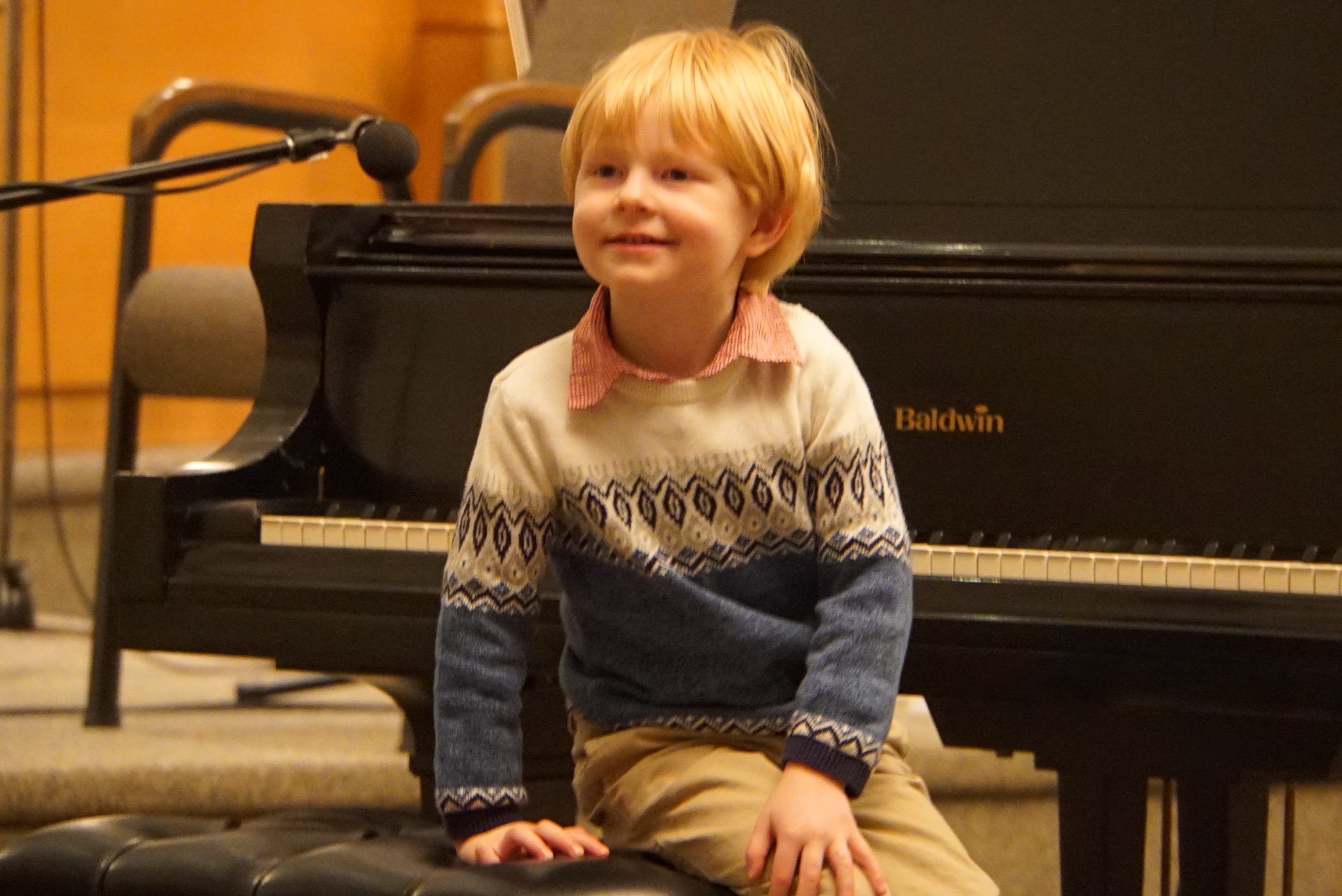 A NOTE FOR PARENTS
Parents and students, we would like to welcome you to fantastic year of music making!  We look forward to partnering with you to achieve success and a sense of accomplishment in your son or daughter's music learning journey!
Practice is SO critical to learning any instrument (and yes, this applies to our voice students as well)!  Don't forget, "practice makes permanent."  But there is more to this…smart practice should always be your goal (good use of time and well planned out practice)!  As a general guide, if you practice three times a week, you will retain your knowledge and maybe even maintain your abilities but 5 or more days per week will definitely help you to improve, grow and take your skills to new heights!  Each time you practice, be sure you stop and work through the tough spots.  And don't forget to warm up before each practice!  Also, the most important practice is the one RIGHT after your lesson, when the concepts you learned in your lesson are fresh in your mind.
Parents, we would also suggest that you go over the lesson plan with your son or daughter at the beginning of each week so that you are fully "in the loop" with regards to the teacher's guidelines and expectations.  Please help us monitor the practice at home so we can celebrate with every student, a successful week of progress!  Also, we encourage you to write us notes in the practice plan and offer your insights regarding your child's progress and overall practice routines.
Parents of our younger students, please talk to your child about the "traffic light".  When we are learning a song, we should always keep a yellow traffic light on as we play…that means we need to slow down to learn the song properly.  Red traffic lights remind us to stop when we hit a trouble spot…the 5 time rule is always best (play the trouble spot, usually 3 or 4 measures, at least 5 times then move on).  Green "traffic lights" are for when we are getting ready for a performance…at this point we just need to keep going even when we hit a wrong note!
Parents, if your child's practice is less than 45 minutes per week, I would suggest sitting down with him/her and developing a practice schedule together and then posting it somewhere that will remind your child of his/her goals.  Please be sure you reward them at home when they achieve their practice goals!
Parents, we would love to hear YOUR practice success stories!   Please email, call us or come by the studio to share these with us.
---
YOUR PRACTICE CHECKLIST
Do you have all your books and your lesson plan open beside you? Do you have a pencil handy to make note of any markings, fingering, etc. you might be missing?
Are you ready to play (good posture with your feet planted under you)? Please remember to adjust your seat so you can maintain good posture.  VOCALISTS:  you should be standing with your feet solidly planted under you, shoulder width apart with core support.
Are you warming up every time you practice? Important: your warm ups should include technical work that addresses any troubles you may be having.  Ask your teacher for guidance.  And please don't forget to use proper breath technique (this applies to all musicians).
Are you referring to your lesson plan as a guide so you know what to practice?
Have you tried rhythm practice?  You can do this without your instrument…tap or clap the rhythm of your piece while counting out loud.
NOTE: Sometimes shorter practices, more often can create better results; i.e. 20 minutes in the morning and 20 minutes in the later afternoon, instead of 40 minutes all at once.
Are you using a metronome? You can use a standard metronome, but there are also some amazing rhythm/metronome apps you can check out like "super metronome" that give you various tempos and grooves.
IDEA: When you have a piece prepared to a point you are quite pleased with it, video tape yourself and watch the music while you play back your performance. Listen for tone, tempo, dynamics, and overall accuracy as you watch your music.  Make note of anything you want to improve upon.  Also, don't forget to note EVERYTHING you did well!
When you play your pieces… 

How will you "simplify" your practice in order to make progress; i.e. hands separate, tapping out the rhythm first, etc
Are you counting as you play?
Are you taking a moment before you begin to identify 2 or 3 specific areas to focus on as you play?
Are you breaking your pieces into small sections…remember the three S's of practice…separately, slowly and in sections!
Are you playing slow enough to ensure you can address the details of your piece; notes, dynamics, fingering, rhythm, etc.
Try mental practice…sit down with your music in front of you, away from your instrument, and walk through the motions of playing the piece (or singing the piece), imagine the piece and the sounds in your head.
---
MORE INCENTIVES & IDEAS FOR PRACTICE
Parents of Younger Students:
Have your son/daughter find a nice rock from outside and place it close to the piano.  As they practice each song 3 times, they get to move the rock one step closer to the door.  The goal is to see the rock sent back to its home by the end of the week.
Create a paperclip practice chain.  Each time a song is practiced 3 times, you add a paperclip to the chain.  Once it reaches a certain distance or length, the child receives a reward.
Use Lego to build a practice tower.  Each time they practice one song, 3 times, they can add a piece to the tower.  Once the tower reaches a certain height, the child receives a reward.
Build a schedule with your son or daughter and post it on the fridge.  Put a sticker on each day they fulfill their practice commitment.
All Students/Parents:
Talk openly with your son/daughter about some of the challenges they are feeling with regards to practicing and work together with your child to come up with some tangible solutions to overcome the practicing challenges.
At the beginning of the week, talk about all of your commitments for the week and create a practice schedule.
Parents, remember to celebrate with your child at the end of the week when they meet the schedule that they committed to.  AND let your teacher know so we can celebrate too!
Here are two books that can also help (some of the tips above have come from these resources), should you require further advice and wisdom on the subject of practicing:
"Not Until You've Done Your Practice" ISBN 0-646-40265-X
"The Practice Revolution" ISBN 095819050X
We hope this information helps you in your music learning journey!  We look forward to partnering with you.
---
HOW DO ALL FORMS OF PRACTICE HELP US?  Let's ask TedEd…