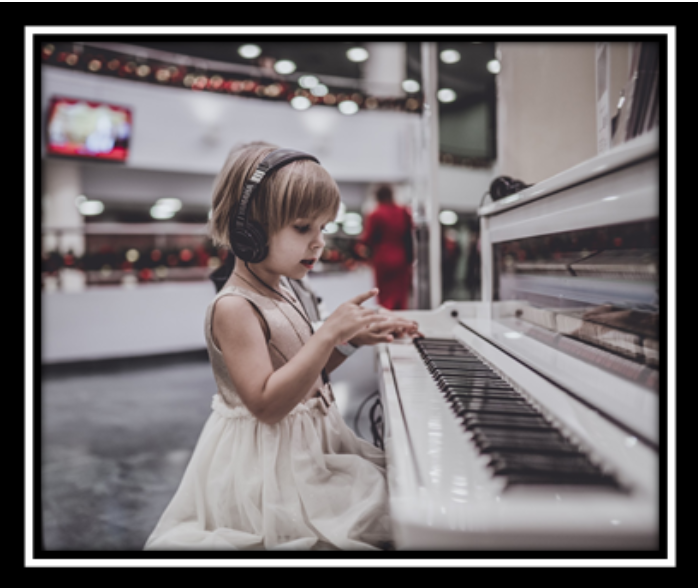 This year we began teaching online lessons over ZOOM, first by necessity, and now as an option for all students when needed. This has been invaluable, as students who would otherwise miss lessons due to any number of reasons; a cold, bad roads, or quarantine purposes, have still been able to 'attend' their lesson online and continue their music learning. As well, students who live in more remote communities are able to access high-quality music education! There have been a number of true benefits!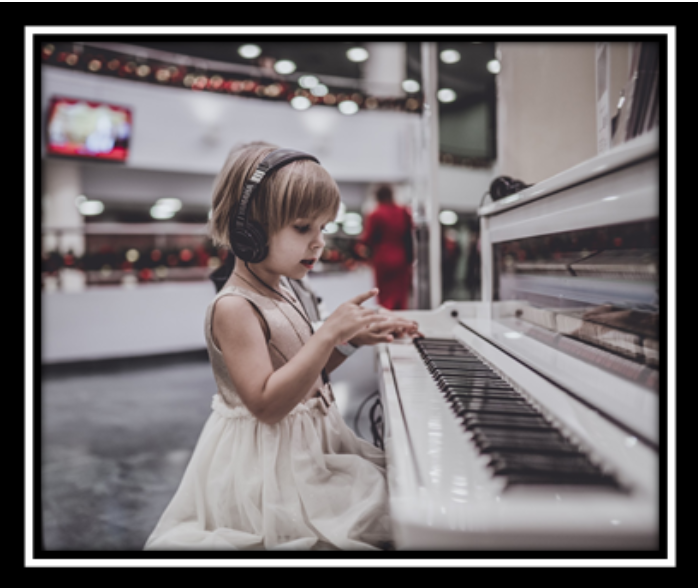 Another benefit to ZOOM is that students and teachers are able to share videos and notes with each other, as well as various online resources. If you have not already, please be sure to add your teacher as a contact on ZOOM. Often, we will send theory, worksheets, assignments, learning videos, links, etc. through the ZOOM app! As well, students can ask questions, or send pictures of their homework back to their teacher! We've even had students who were unable to attend their lesson but instead, sent us videos of their songs so their teacher could provide personalized feedback and a practice plan for them in lieu of their lesson. This year, we have experienced record attendance in music lessons as a result of ZOOM, which has created phenomenal growth in all of our valued students. We still truly love teaching music face-to-face, and we look forward to the day when we can see everyone in person and perform in a live environment again!
For our students on ZOOM, we have compiled this list of 8 tips and tricks to enhance your ZOOM lesson experience and ensure you receive the best quality instruction! We will also provide you with some tips regarding how to practice properly. Combined, these tips will help you on your path to music learning!
8 TIPS FOR ZOOM LESSONS 
1. Please keep your ZOOM app up to date. ZOOM periodically releases new updates with added features and security. When one user is not up to date, we see more connection issues as a result of this.
2. Ensure you have saved the link we sent to you with your teacher's meeting code (or be sure to add your teacher as a contact in your ZOOM contacts).
3. Please set up your instrument and device in a quiet environment (with little or no distractions). Remember the background noise will come through on ZOOM, so ideally you are not sitting at the kitchen table while dinner is being made! Try to find an isolated room if possible, or ask your other family members to try and keep as quiet as possible for your lesson time.
4. If you are a vocalist, please ensure you have a separate device for playing tracks. This way, your teacher can hear you effectively through your ZOOM device, and they can hear the track behind your vocal as well!
5. We highly encourage all students to invest in a music stand. This way, you can put your music or binder on it while practicing, but it can also serve as an adjustable surface to set your device on for ZOOM!
6. Important: pianists should always have their ZOOM camera high enough so that your teacher can see the tops of your hands/fingers/piano keys and your beautiful face! This makes for the most effective angle for your teacher to observe things like posture, fingering, notes, wrist position, bench positioning, and more!
7. For the best sound, students should use headphones and a microphone. Really, any pair of headphones should work and will reduce feedback. You can get a simple 'USB plug-in mic' for laptops or phones as well, which will improve your audio quality, but this is certainly optional.
8. ORIGINAL SOUND SETTINGS – this is particularly important. Please ensure you have turned 'Original Sound' on in your ZOOM settings. This can be found on both mobile and desktop devices. For more information on how to do this, please click here –>Original Sound Instructions
If you would like to learn more, we also have an explanation video you can watch for more detailed instruction.
PRACTICE & GOAL SETTING
As you know, practice is such an important part of learning any musical instrument.  Whether you are doing in-person or online lessons, these practice tips we have compiled will help get you started. For more practice tips and incentives on 'how to set goals', we encourage you to check out our article on 'The Merit of Practice'. Remember, progress happens with each practice and students should be practicing "on the days that they eat" (hopefully, every day)!
1. Is your setup appropriate for your instrument?
PIANO: Ensure your piano bench is set enough and sitting far enough back from the piano so that your wrists are slightly above the white keys!
GUITARISTS: Do you have an adjustable stool? Do you have a strap? Are your feet planted on the floor?
IDEA for ALL: Ask your teacher what the perfect practice set up should look like, or, even better, bring in a photo of your space for your teacher to review with you.
2. Do you have your binder available and open during each practice? Remember, your lesson plan is designed to provide you with a 'checklist' of specific things you should be focussing on during your practice along with additional notes regarding how to practice! You can even check off what you have completed, or write notes or ask questions for your teacher to review during lessons.
3. Avoid playing pieces beginning to end, every time you practice! Begin in various spots.  Try "backward practice"… start on the last line and work your way backwards.  Be sure to practice any trouble spots at least 5 times CORRECTLY (example: 2 measures before a trouble spot and 2 measures after) before moving on.
4. Go SLOW! Until you have mastered the notes AND the rhythm, there is no reason to play fast. Always play at a tempo that you can manage. You can increase your speed after you have worked out the accuracy of the piece.
5. If you are practicing and you are quite simply just frustrated with the song, take a break and move on; play a different song, work on a scale, and then come back to the challenging piece.
As always, your teacher and Crescendo Music Studios are here to help you. If you require any further assistance, please call us anytime at (780) 570-5699. In the meantime, happy practicing!